News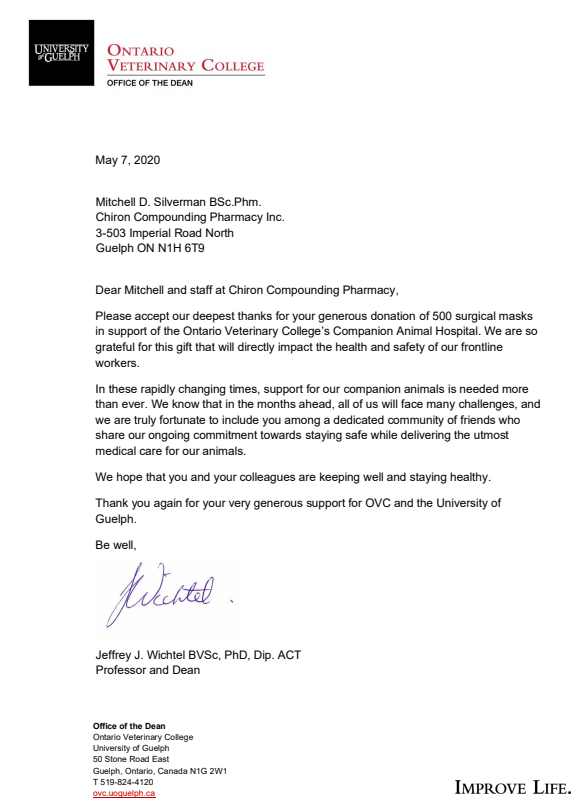 April 29th, 2020
Chiron Compounding pharmacy will be closed the last business day of each month until further notice. You can still submit orders online or by fax. We will do our best to process these orders as quickly as possible. We will return voicemails in a timely manner once we resume normal business hours.
We apologize for any inconvenience. We are doing our best to adapt to the evolving situation while keeping our staff safe and our clients needs met.
March 30th, 2020
We have reduced our staff in half to allow for two separate shifts of employees to ensure we are able to provide for our clients for as long as possible. As such, you can expect delays in order delivery times and response times. We will do our best to get things to you in a timely manner. Please try our website as a way to place orders or you may use fax. Orders will be processed in chronological order. Please notify our staff if you have a true emergency situation and we will do our best to prioritize your request. We appreciate your continued patience and wish everyone health during this difficult time.
March 23, 2020
Pick-Ups: Our front door is locked but the dispensary is open. Please call for assistance when you arrive 519-824-7887 ext. 9231